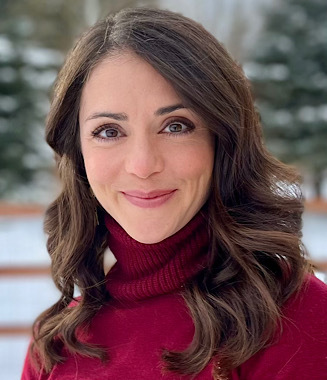 Elizabeth DeRosa
Performance Coach
Elizabeth comes to Stand & Deliver from the world of vocal coaching and the performing arts. As a Broadway actor, best known for playing Mary Poppins, she is a highly trained and 20 year veteran of the stage. She has worked nationally as well as internationally, absorbing the various communication styles and cultures along the way.

As a private vocal coach, Elizabeth specializes in working with on-air reporters, journalists, anchors, and hosts. She works with clients to improve personal connection to the material they are delivering and to purposefully and artfully engage audiences large and small. Through the use of clear intentions, her storytelling tool kit, and healthy voicing, Elizabeth's clients have a natural and contemporary styling that makes them accessible and exciting to watch.
Elizabeth earned a BFA in Acting from Carnegie Mellon University where she remains a proud member of the alumni network.