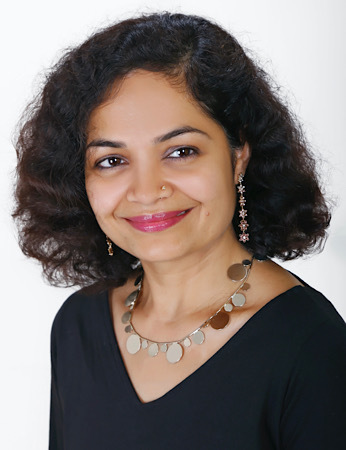 Smriti Chandra
Performance Coach
Experience in the global corporate world has added unique value to Smriti Chandra's individual and team coaching with Stand & Deliver clients such as Autodesk, Arnold Ventures, Plaid and Cisco. She is able to bring realistic and practical insights that enable program participants to deliver impactful presentations and have more effective conversations with stakeholders.
Smriti's career background includes roles at McKinsey, Computer Sciences Corporation and American Express, in learning and organizational development. She is an ACC-certified coach from the International Coaching Federation and a Myers Briggs Type Indicator practitioner.
Smriti earned her MDBA in International Marketing from the Indian Institute of Modern Management in Prune, India.
email hidden; JavaScript is required