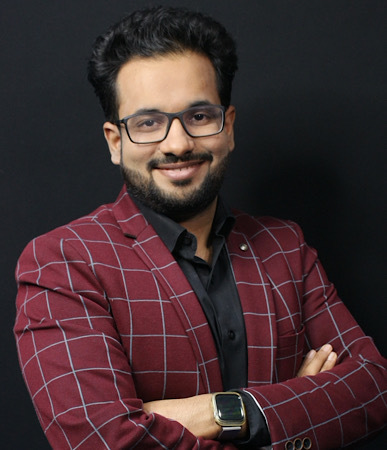 Mudit Yadav
Performance Coach
Mudit Yadav is an internationally certified coach (ICF - ACC) and has addressed more than 415,000 people from more than 48 countries, including multiple TEDx events. He has been awarded the title of 'Millennial Coach of the year' at the World HRD Congress and is the author of the book "Be Invincible - The mindset, skills and habits for sustainable growth and success." At 23, Mudit was India's youngest coach and also works with celebrities, political leaders, executives and entrepreneurs to be more successful, develop greater presence, enhance their communication and lead a life of abundance. He conducts coaching interventions as well as workshops for leadership, executive presence, communication and life strategy.
Mudit has worked with multinational tech giants, banks, and top-tier business schools. He represented India in 2014 at London for a Speech Contest and ranked finalist among 44,000 global contestants.
Mudit is also a Chartered Accountant, CFA Charterholder, and used to work as an Infrastructure Strategy Consultant at PwC.