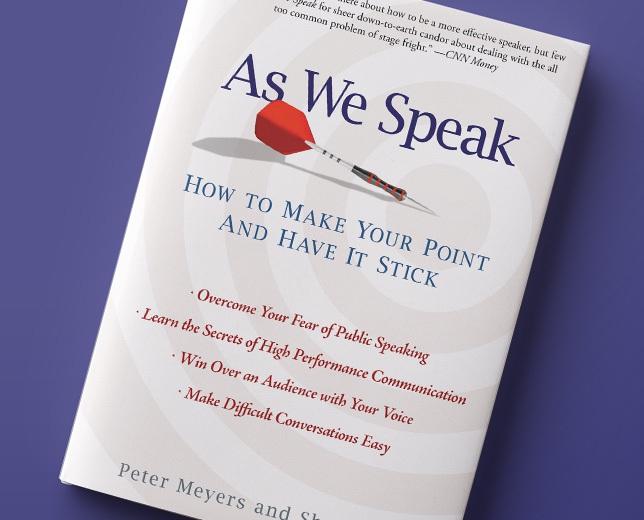 Our Book
Public speaking is one of the world's most common fears, yet nothing resonates with audiences more than a relevant message articulated with clarity and confidence.  

In As We Speak: How to Make Your Point and Have It Stick, Stand & Deliver's Peter Meyers and Shann Nix share strategies for becoming a more effective, persuasive communicator in all areas of life. Guided by the core principles of content, delivery and state, Peter and Shann's approach to high-performance communication offers valuable tools for addressing audiences of one to one thousand—and doing it in a way that inspires enthusiasm and action.
"You're never going to be relaxed in a high-stakes situation, nor should you be," they write. But As We Speak helps readers translate that fear into excitement—for themselves and for their audiences.
**Access your complimentary participant copy of As We Speak**

Click here to purchase As We Speak.
"Whether you are a seasoned speaker or a novice, the advice here will carry you to the next level, helping you make authentic audience connections, deliver relevant messages, and become a better communicator overall. This book truly helps one master the moment in all kinds of speaking situations."
Jack A. Markell
Former governor of Delaware
"In the new global world, your success is defined by your ability to work across multiple cultures, time zones, and boundaries. This book gives you one crystal- clear universal strategy to do the most important thing of all—create trust."
Yvon LeRoux
Vice President, Cisco Systems
"The key to being a good coach is good communication. For coaches, leaders, teachers or parents, this book will help motivate people to be the best they can be."
Ronnie Lott
NFL Hall of Famer and sports announcer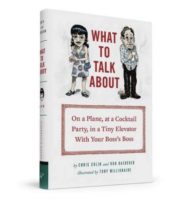 Chris Colin, Rob Baedeker, Tony Millionaire
Homo sapiens have been speaking for hundreds of years—and yet basic communication still stymies us. We freeze up in elevators, on dates, at parties, under Dumpsters. We stagger through our exchanges merely hoping not to crash, never considering that we might soar. We go home sweaty and eat a birthday cake in the shower.
But no more. With What to Talk About you'll learn to speak—fluently, intelligently, charmingly—to family, friends, coworkers, lovers, future lovers, horse trainers, children, even yourself. This hilarious manual, written by two award-winning authors and illustrated by legendary cartoonist Tony Millionaire, is tailor-made for anyone who might one day attend a dinner party, start a job, celebrate a birthday, graduate from school, date a human, or otherwise use words.
What to Talk About is not rocket science, but it is a lot like brain surgery, in the sense that is terrifying, risky—and could change you forever


Other books by Rob: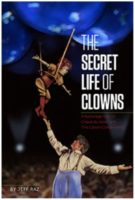 Jeff Raz
More than one million people saw Cirque du Soleil's Corteo with Jeff Raz in the starring role. Every night after the show, Raz hurried back to the hotel to do his "day job" as the director of the only school for professional clowns in the United States. The Secret Life of Clowns was born from Raz's attempts to take the principles he taught at The Clown Conservatory into the grand chapiteau in front of 2,800 Cirque du Soleil fans eight times a week. The form of the book is modeled on Constantin Stanislavski's brilliant trilogy that brought the Moscow Art Theatre to the world through the eyes of a fictionalized student. Since Raz was simultaneously running a school and starring in a show, he has doubled up on Stanislavski with twin narratives - a fictionalized Clown Conservatory and a backstage tour of Cirque du Soleil.
Jeff's other book: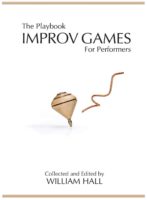 Collected and Edited by William Hall
Improvisation Games, formats and instruction. This book is perfect for improv groups who want to expand their collection of performance games and for students who want to play new games. Teachers will love the variety of drama games for their classes. The games are categorized and indexed by type of game. Quotes, performance tips, recommended reading and a few long form formats are also included.