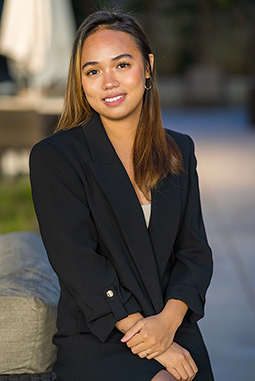 Carla Hofmann
Accounting Specialist
Carla Hofmann brings a diverse set of operational and technical skills to her role as an Accounting Specialist at Stand & Deliver. Carla works closely with our Director of Finance to provide support in management analysis, financial reporting, project coordination, accounting & procurement, and payroll.
Carla previously spent 7 years in the audiovisual & IT technology industry, where she gained significant experience as an accountant, marketing & sales manager and human resources lead.
Born and raised in the Philippines, Carla holds a BS in Computer Management and Accounting from Ateneo de Naga University, as well as an MBA from Westcliff University with a concentration in IT Project Management.
Carla enjoys gardening, weightlifting, and spending time with her husband in their new home in Southern California.
email hidden; JavaScript is required