About Us Stand & Deliver is a consulting and training firm that primes organizations for high-performance communication and leadership.
Through customized curricula and signature programs, we address the skills that move teams toward growth, transformation and innovation. Our faculty combines experience in business, education, arts and entertainment, and health and wellness—part of a sophisticated approach that helps organizations bring big ideas to the world.
Peter J. Meyers founded Stand & Deliver in 2000. Building upon experiences and insights from the worlds of art and sports psychology, he developed firm's methodology "high-performance leadership communication," which serves as basis for his book, As We Speak: How to Make Your Point and Have It Stick, co-written with Shann Nix published by Simon & Schuster. 
In our work with thousands of people around the world, one thing is clear—there is far more that unifies us than divides us. We stand with those committed to ending racial injustice, to recognizing and embracing our shared humanity. We will continue to dedicate our work towards building connection, the language to advocate, and the skills to listen with the intent to understand.
We commit to being an ally and agent of change. We commit to supporting our employees with forums to share and to learn from each other, and to promoting and protecting fairness, inclusion and attracting and creating opportunities for diverse talent. We commit to investing in our work to serve our clients with techniques and practices to create environments of safety for their teams and colleagues, and the skills to have uncomfortable conversations about race and bias.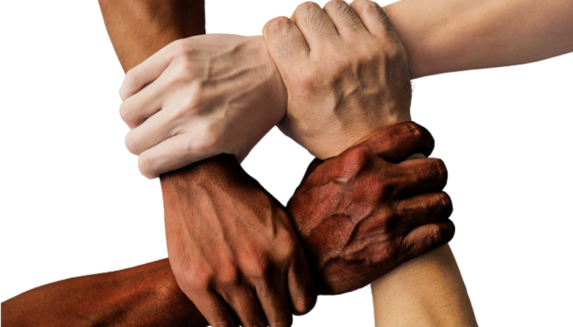 Stand & Deliver meets you where you are, from San Francisco to Singapore.

Stand & Deliver's client partners recognize the competitive advantage of effective communication.
Actelion
Alliance Bernstein
Amazon Web Services
American Express
Apple
Autodesk
Bank Muscat
Barclays Global Investors
BlackRock
Blue Cross of Idaho
BlueShield of CA
BMW Group
Cartier
CBRE
Cisco
Deloitte
Diageo
Duke CE
eBay
EQT
Ernst & Young
European Investment Bank
First Republic Bank
Focal Point Data Risk
Genentech
Giesecke & Devrient
Goldman Sachs & Co
Google
Hewlett-Packard
Hitachi
Hogan Lovells
HSBC
Hulu
Imagine Entertainment
IMD
Impossible Aerospace
INSEAD
Johnson & Johnson
JP Morgan
Leo Burnett
Marriott
Mars
Medtronic
Microsoft
NASDAQ
Nestle
Patreon
PepsiCo
Pfizer
Philips Healthcare
PwC
Randstad
Roche
Rockefeller Philanthropic
Russell Reynolds
Salesforce
Segment
Shire
Siemens
Singapore Exchange
Skyline Construction
Sony
Stanford University
State Street Global Advisors
Swiss Re
Thacher School
Third Point LLC
Twilio
Twitter
Uber
UBS
UCSF
VMware
Workday
World Bank
WWF International
Xynteo
YPO
Our Leadership Team & Consultants
Stand & Deliver's faculty includes both current and former entrepreneurs, authors, educators, actors, health and wellness professionals, military officers, Pulitzer Prize nominees and Obie Award winners. Where we come together is in our appreciation for and expertise in high-performance communication, the ideas and behaviors that inspire teams and transform organizations.
Unlock the power of your unique voice.
San Francisco
email hidden; JavaScript is required
(415) 299-4549
New York
email hidden; JavaScript is required
(212) 537-6198
London
email hidden; JavaScript is required
+44 (0)20 3196 6946