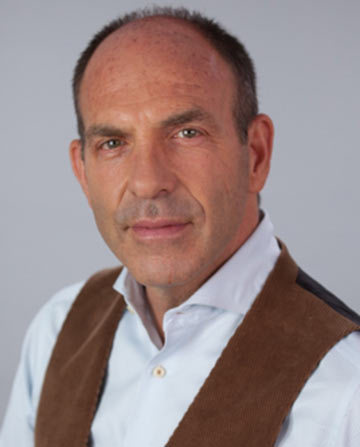 Peter James Meyers
CEO
Peter James Meyers, Founder and President of Stand & Deliver Group, is a communication consultant who has worked with leaders in politics, business, sports and performing arts to achieve greater influence through the spoken word.

A graduate of the University of Southern California, Peter lived and studied at the Zen Yoga Arts Institute in New York, and trained as a performer with the late Stella Adler and Sanford Meisner at the Neighborhood Playhouse. He is the former artistic director of the award-winning Vector Theater Company in San Francisco.

In founding Stand & Deliver, Peter synthesized his experience in sports (as a tennis and ski instructor), in theater (as an actor and director), and high performance psychology (as a teacher at the Esalen Institute), connecting the three disciplines to develop Stand & Deliver's High Performance Communication curriculum. He has taught performance and leadership skills at the Esalen Institute, American Conservatory Theatre, Stanford University, Dominican University and the International Institute for Management Development (IMD) in Lausanne, Switzerland.

He is the author of As We Speak, published by Simon & Schuster in 2011.